San Francisco Local SEO Services
The recession disappears rapidly in the back-mirror as San Francisco revs up on every economic front, creating new large and small business opportunities every day. Professional services represented by every kind of enterprise from dentists to lawyers, from physicians and surgeons to electricians and plumbers, have risen to the competitive challenge in the most emphatic way.
LAD Solutions has integrated itself in San Francisco's business community, standing out as a Search Engine Optimization (SEO) Company & Premier Google Partner with a cutting-edge social media marketing strategy to present to new clients. We found our entry relatively smooth as clients learned that LAD is an A+ company with BBB, and highly rated on Clutch Co, Yelp, and G+. This enabled our in-house SEO experts to straightaway address poor Internet management and the patently obvious ineptitude of entrepreneurs and small business owners to redirect organic traffic to their websites. The combination of these digital "black holes" culminated in many sole traders, LLC's and corporations falling short of the big success yardstick, namely: securing and holding onto first-page ranking on Google and other search engines.
REQUEST FREE CONSULTATION
"LAD is not just an SEO provider, but a full-service online presence management firm.

Shawn K.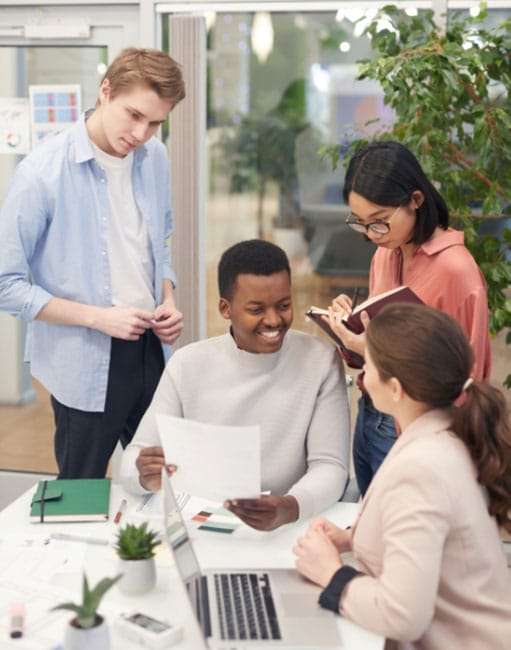 SEARCH ENGINE OPTIMIZATION
The LAD Solutions methodology has confounded our competitors on every front. We have the ability to harness the power of relevant keywords to register with target markets, thus reversing the unenviable experience of advertisers to low website traffic and – bottom line – a dismally poor sales experience all-round. The answer is proficient keyword advertising injected into marketing strategies as a focal feature. Indeed, San Francisco of all Californian cites showed the most positive response to the LAD modern technology through its business managers from every walk of life recognizing the potency of advanced SEO and PPC strategies. Online optimization is the name of the game as we work closely with media managers to provide first-class quality local SEO services, with lightning fast impact on profitability and reaching a high ROI.
Our spectrum of clients – even medical practices like Dentists and specialist Surgeons – are growing their organic traffic in the most incredible ways with employment of Keywords, but never losing sight, under our direction of the necessity to manage their paid campaigns on Google Ads and all other marketing platforms. But that's by no means where it ends: as a full-service digital agency making an impression all over California and now in San Francisco, we can also offer PPC management, custom web development and design, online reputation management and social media marketing in one compact package. The responsiveness has been somewhat overwhelming as LAD imprints itself on the city's business landscape as a competent SEO specialist and top-rated SEO company way ahead of competitors on the digital marketing curve.
SEARCH ENGINE OPTIMIZATION
Small Business Local SEO Consultation
San Francisco has found its primary small business SEO consultancy firm in LAD Solutions, an astute digital optimization enterprise that inextricably includes a fully transparent fee system catering to city clients' digital marketing budgets of every size and scale. We have month-to-month contracts and long-term programs, both of which offer economies of scale depending on client advertising and media circumstances and needs.
If you are a local business in San Francisco and would like a no-obligation consultation or a SEO quote to see how we can help your website and business grow, call us at 888.523.2926 or contact us here.
Call Today For A Complimentary
Marketing Strategy Review
Schedule a No-Obligation Consultation Below
Let's Get Started!
We are standing by and ready to help!
Email Us
Email us for general queries, including marketing and partnership opportunities.